How do I use the OverDrive app on an iPad?
Details

Published on Friday, 14 December 2012 14:38
Hits: 2800
The OverDrive library collection is available on your iPad. Follow the step-by-step directions to get started.
1. Open the App Store
2. Search for "OverDrive Media Console"
3. Download the free app. You will need your Apple ID password to do this.
4. Open the OverDrive app.
5. To start getting books, tap the icon with three horizontal lines in the top left corner of the screen
- If this is your first time, you will need to add a library by tapping "+ Add a Library" near the top of the swipe menu and search for library by Pioneer Library System or your City or Zip Code
6. Tap name of your hometown library
7. Tap the star next to the link to save the library's website to your "My Libraries" list.
8. Tap the library website link.
9. Find the eBook or Audiobook that you want to download by typing in the "Search" near the top left of the screen or browsing through one of the categories in the dark purple bar.
10. When you find a book you would like to read or listen to, tap "Borrow"
- If it isn't currently available, tap "Place Hold"
11.Enter your Pioneer Library Card number and PIN when prompted
- If you do not have one, please apply for a library card at any hometown library.
12. Choose your book format by tapping the dropdown menu named "Download" and selecting the preferred format.
13. Tap "Confirm & Download"
14. If this is your first time, you will be promtped to sign-in with your Adobe ID by tapping "Settings"
- If you do not have an Adobe ID or forgot your log in, tap "Get ID"
15. To view your book, tap the icon with three horizontal lines in the top left corner
16. Tap "Bookshelf" in the swipe menu
17. Select your book and enjoy reading
18. If you would like to return your book early, press and hold the book cover.
19. Tap "Return" and then tap it again when asked to confirm your desired action
School Visits from the SOKC Public Library
Details

Published on Thursday, 01 March 2012 00:00
Hits: 4616
You might be asking yourself, Will the new library visit my school?
The answer is, Yes! All of the Moore Public Schools District is served by the Moore Public library and the Southwest Oklahoma City Public Library. Public schools within the Southwest OKC service area include 11 elementary schools, 3 junior high schools and 2 high schools in the Moore Schools District.
The Southwest Oklahoma City Public Library is proud to serve the following schools:
Southmoore HS, Westmoore HS, Brink JH, Moore West JH, Highland West JH, Briarwood, Earlywine, Eastlake, Fairview, Fisher, Kingsgate, Oakridge, Red Oak, Santa Fe, Sky Ranch, and Wayland Bonds.
Interested in arranging a school visit? Email This email address is being protected from spambots. You need JavaScript enabled to view it.
How To Use the Norman Book Return
Details

Published on Friday, 10 February 2012 16:31
Hits: 6038
Norman has a new book return inside the library! The new book return is for ALL library materials: books and DVDs.
To use the new book return simply wait for the green light and place items one at a time into it. If the light is yellow, it is processing the previous item and you need to wait a moment. If the light is red, the book return is closed.
How do I download an ebook to a Kindle via a USB cord?
Details

Published on Thursday, 23 February 2012 12:12
Hits: 9210
These directions will assist you in downloading and transferring an ebook to a Kindle using a USB cord. This method is required for devices that do not have wireless internet capabilities. This method is also required for ALL ebooks published by the Penguin Publishing Company.
1. Go to the PLS OverDrive website: www.justsoyouknow.us/overdrive
2. Find the book you want to download. If the book is available for Kindle, you will see "Kindle Book"listed under Format Information.
3. Click "borrow", or click "place a hold" to be added to the waiting list.
4. Click "Proceed to Checkout."
5. Sign in with your library card number and 4-digit PIN.
6. Use the lending period dropdown menu to select a 7, 14, or 21 day checkout period.
7. Click "Confirm Checkout."
8. Click the "Get for Kindle" button.
9. You will be taken to amazon.com. If you have not already signed in to amazon.com, you will be prompted to do so.
10. You will see a green box with a yellow button on the right side of the screen.

Read more: How do I download an ebook to a Kindle via a USB cord?
What is a QR Code?
Details

Published on Friday, 10 February 2012 00:00
Hits: 5316
What is a QR code?
T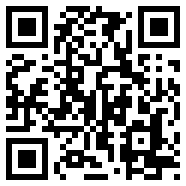 his odd little graphic is a QR code.
A QR code (Quick Response Code) is a type of barcode that stores rich information and can be read by devices, such as smart phones or tablets. It was created in Japan and initially used for the automotive industry. The QR codes are currently widely used, and probably you have seen these on product packaging, in magazine ads, or on webpages. Find more about QR codes on Wikipedia.
How to read QR codes?
The easiest way to read QR codes is through a smart phone, which will need to have a camera, a code-reading app, and Internet access. Open your app, snap a picture of the QR code, and the data linked to the QR code will automatically appear. The QR code on top of this page is generated using the URL of the PLS website. Take out your smart phone and see if it will lead to our website.
Popular free QR code apps: